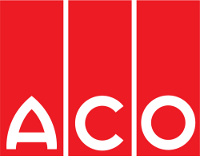 Price on application (Please call 0114 261 9478 for details)

The ACO 'One-way' Amphibian Fence Panel is a tough and durable recycled plastic fence that acts as a barrier to amphibians and other wildlife.

This provides maximum protection for all types of species, including Great Crested Newts, toads, grass snakes and other amphibians & reptiles, even some small mammals. It can be used as a barrier to prevent amphibian species from accessing sites where they might come to harm, or can be used to navigate them towards a safe exit zone, or structure such as the ACO Amphibian Tunnel.

The curved profile of the panel ensures that amphibian traffic can only pass in one direction over the fence with absolutely no chance of return. The added benefit of the curved, overhanging form is that it provides vital protection from strong sunlight to amphibians navigating along the fence line.

For further product details, please see our ACO information pages at www.legacy-habitat.co.uk/amphibian-wildlife-fence.html



Click here to download a pdf product sheet.